L2AS Bench Wire Stripper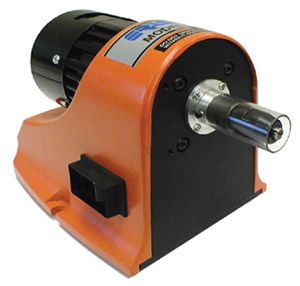 Model
L2AS

Part Number
AR2071
Description / Details
The L2AS wire stripper will remove most film insulations from round wire including enamel, Formvar, ML, armored poly-thermaleze, epoxy, etc. The L2AS can also be used for other applications, such as deflashing wires, cleaning legs of electroniccomponents, cleaning pins on transformers and coils, etc. A high-speed rotating insert strips insulation from the surface of the wire. Close-up stripping is possible flush to a coil body or bobbin.
Specifications
| | |
| --- | --- |
| Wire Size | 8-4 AWG (3.25-5.18mmø) |
| Maximum Strip Length | 1 1/2" (38mm) [1 5/16" (33.3mm) with strip length stop] |
| Power | 120V 60Hz |
Operating/Safety Manual
Technical Information Center Articles
Required Parts
Replacement Parts
E.C.P. (Eraser Certification Program)
We recommend using E.C.P. to determine which Eraser machine is best for your specific application. Click here to download a printable E.C.P. form. For more information about E.C.P. from Eraser, click here.
Updating...