TUNE-UP & REPAIR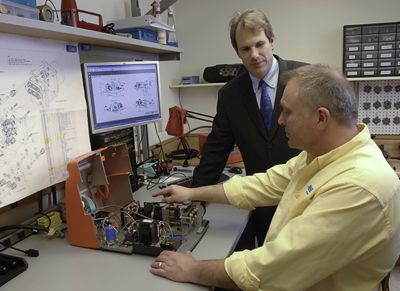 Be proactive, not reactive!
Let our trained professionals ensure that your Eraser brand equipment is performing at its optimum level during its entire life cycle. Our preventive maintenance will extend the life of your equipment and optimize its performance.
Here is what you get with Eraser's equipment tune-up services by our skilled technical representatives:
Thorough inspection
Cleaning
Lubrication
Replacement of standard wear items
Recommendations for repair (confronting potential risks will avoid breakdowns and errors in advance)
Suggestions for receiving maximum performance (Our lab technicians will recommend the frequency of Eraser Tune-ups depending on your production schedule and application.
Let our professionals help you to meet your high demands. Don't risk the cost of your production line being down!
Call us today at 315-454-3237.